Today I decided to put politics on hold, it's a dirty subject generally and the general election has had the effect of slightly tarnishing my soul with all the lies and false promises.
As it is I packed my good Lady and the faithful mutt into the car and set off for High Elms country park near (ish) Bromley in Kent/Londonshire. The aim was to take advantage of a little bit of sunshine and get in some good short distance walking (4 1/2 miles) before starting our main walks of the year, a sort of get the kinks out of our system walk.
We certainly at least picked a good day for it, it was also noticeable that unlike other areas of Kent the election seems to have passed this area by, no placards or banners at all save for the odd one for a local independent councillor. The ground was pretty good too, not rock hard and not wading through occasional mud, the dog thought it was great too.
We stopped off for lunch at one of my favourite pubs too, the George and Dragon at Downe.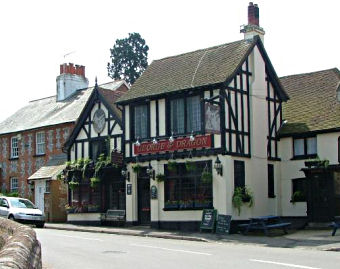 I like the name and I like the real ale too, though it was pretty quiet, mostly down to the time of day, though I suspect the smoking ban isn't helping either. Still it was good food and good beer, cheerful staff too.
We then strolled through some beautiful English countryside and into Cuckoo Woods where the bluebells were out in all their glory. We didn't hear any cuckoos, though we did hear a woodpecker (didn't see it though) and had a good laugh at the dog chasing squirrels though he never got near one, still he never stops trying and if he can just figure out how to climb a tree...
There are days like this when you can appreciate the heart of England and forget all the petty little men and women who believe they know what's best for us and how to run the country.
These are the days I'll remember, not the politics when I grow old.